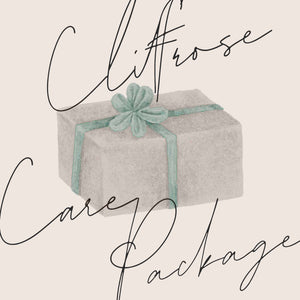 A curated care package mystery box for you or a friend. Each package includes:
1. A vintage cookbook or vintage coffee table book
2. A vintage mug, ceramic piece or glassware
3. A vintage sweatshirt or sweater (choose size with dropdown menu above)
Perfect for a cozy day at home. (Each valued at $100, for the cost of $35).

ONLY 2 AVAILABLE!  
If you're shipping to a friend and you would like me to include a handwritten note, please email me at:  thecliffrose@gmail.com.